SEO improves the visibility of your website, blog, or facebook page by making it easier for people to find it using specific keywords. You'll find things simpler and more varied with a well-optimized SEO.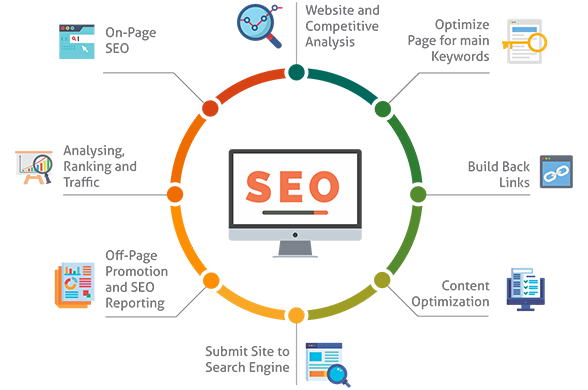 WHY CHOOSE SMARTSITES FOR LOCAL SEO
Local SEO has become one of the most efficient ways to get your brand in front of consumers in your target market. Local SEO can draw new customers and increase conversions by marketing a company's goods and services to local customers in a particular region.
You can reach a more focused audience and establish a stronger presence in your niche market by entrusting your local SEO campaign to a well-known local SEO company.
In this situation, smart sites will assist you in increasing sales revenue and attracting new customers.
WHY SEO ANALYSIS ?
The process of closely reviewing a website in order to better understand how well it is optimized and what can be done to help enhance it is known as SEO review. Brands must first examine the material on their websites before conducting SEO research. They want to know what keywords their content is tailored for and how effective it is.
As a result, SEO analysis will help you improve your ranking, reach a wider audience, extend your contact network, and achieve your objectives.
WHY MOBILE SEO ?
Users spend 70% of their Internet time surfing the web on handheld mobile devices. As a result, if they have a good experience with your website, you would have the ability to attract a large number of potential customers.
When crawling and indexing websites, Google prioritizes mobile devices. As the number of people using their phones to search the web grows every day, mobile SEO becomes increasingly efficient.
WHY SEO COPYWRITING ?
SEO Copywriting is used to promote people on social media sites such as Facebook, Instagram, and Twitter by producing useful, attractive, and valuable material. It aids in the ranking of your online content and the attraction of qualified users. Your article does not repeat key phrases and should instead contain unique content that represents your personality.
WHY NATIONAL SEO ?
Local SEO will struggle to fulfill your needs as your company expands and you need to attract a larger audience. In this case, using national SEO will allow you to easily reach a much larger audience.
The aim of national SEO is to properly optimize your website and draw attention to it in search engine results across the world. However, this would be more expensive than local SEO.
WHY LINK BUILDING ?
The importance of link building is due to the fact that it influences how Google rates web pages. "In general, webmasters can increase their site's ranking by the the amount of high-quality sites linking to their websites," according to Google. Consider the following scenario: we have a website that promotes the car parts you sell. Another car spare part maker competes with us. Link popularity is one of the ranking considerations Google considers when deciding how to rate our relevant sites.