It is the process of creating, designing, and editing objects, whether they be objects, websites, or some other type of image. To put it another way, they are strategies designed to help the user environment.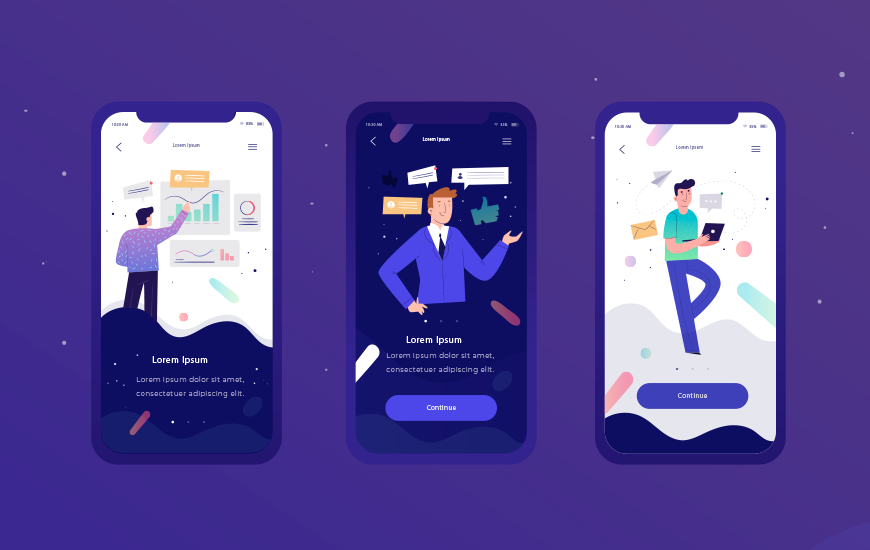 Logo Design
A drawing is the starting point for every great logo design. As a result, there are a few main considerations to make when creating a logo. Before you begin designing a logo, think about your sources of inspiration. By making a list of terms applicable to your clients, you will work on photos that cover these words. Then you must pay attention to your logo, show your brand's uniqueness, be inspired by others, and be creative. Then you must pay attention to your logo, show your brand's uniqueness, be influenced by others, and be innovative. People dislike confusion, so keep it clear. Take a look at how the main rivals' brands and logos work together. Create the template in this manner. Also, pay attention to color choices.
Branding & Print Design
A brand is a name, style, or emblem that distinguishes a seller's product or service from that of others. Brands are used in industry, marketing, and advertisement to create and store value as brand value for the object identified for the benefit of the brand's consumers and owners, but they are often used to create and store value as brand value for the object identified. Generic and supermarket labels are also separated from name brands. As a result, when creating a successful brand, consider aesthetic features, a compelling message, and visual effects.
Print design is a type of visual communication that is intended to be printed on paper rather than displayed on a digital platform, and it is used to communicate information to an audience through deliberate artistic design printed on a concrete surface. If the final form is formed by a stamp, seal, or a print produced by the impact of paint on the surface of the paper, the design is considered a print design.
Mobile App Design
Mobile application design is one of the most active business branches today, and as the use of mobile devices has grown, it has attracted investment from a variety of industries. With the rise of competition, there has been a need for differentiation in mobile apps, and developers are attempting to remove this distinction through design innovations. In order to make a difference, the application should be built as precisely as possible according to the sector and requirement.
Display Banners
When designing campaigns, creative advertisement posters will inspire whether and how to bring brand messages to the target audience. It can be difficult to find the right elements to make a product or brand stand out and meet revenue goals while planning an advertisement campaign. It greatly decreases market accessibility through advertising by exposing the target audience to advertisements on a regular basis and increasing communication channels. As a result of all of this, advertisement ingenuity and beauty are becoming increasingly relevant every day.
E-mail Design

Users place a high value on email design. The explanation for this is that users tend to get to their e-mails as quickly as possible. Furthermore, the fact that the emails are classified within themselves saves them a significant amount of time. Write an attention-getting headline while designing an e-mail. Keep your e-mail design simple and understandable. Regularly design and personalize e-mail. Keep the visual material front and center. Emojis aren't anything to be scared of. Make use of calls to action in your email. Add a "subscribe" button to your website.
Landing Page Design
The first point of contact with the target audience is the website's landing pages. The first impression a user has of your landing page is crucial. You lead your customers who click your advertising to the most appropriate content with the ads by creating custom design landing pages that are consistent with your marketing strategies and reflect your marketing message in the quickest and most effective way possible. Opening page templates will help you get more conversions from your digital marketing campaigns. With customized landing pages, you can get up to 2x more potential from your ads. You will improve the chances of any visitor being a potential customer.